Combine Rental Items with Your Custom Tradeshow Booth and Save Money
Even if you have made the investment in a custom tradeshow booth and own your exhibit properties, it may make sense to explore the idea of renting additional items that you may need. Rental offers a cost-effective way to change or add to your tradeshow display to meet your specific requirements.
For example: an exhibitor normally reserves a small island booth space (20 x 20 or 20 x 30). They own a custom tradeshow booth and it serves them well in the 3 shows that they exhibit in annually in this configuration. However, they recently introduced a new product line that will debut at a major industry tradeshow. As a result, they plan to have several meetings with very important potential distributors for the new product line at the show. Providing a private area within the booth for these meetings is a necessity.
It was determined that the best way to accomplish these goals would be to use a double deck display. The upper level of the double deck would provide the space for these important private meetings without sacrificing valuable floor space.
The problem is that the cost of purchasing a multilevel structure would definitely blow the tradeshow budget. Instead, the exhibitor decided to rent an existing structure and surround it with the exhibit components that they already own.
Customize Trade Show Exhibit Rentals to Your Exact Specifications
This is just one example of combining rental items with purchased exhibits. Exhibitors frequently rent conference rooms, reception desks, workstations, towers and overhead signs. Finishes on rental items can be changed so that they match existing tradeshow booth materials.
This cost effective solution should always be a consideration when planning your tradeshow exhibit.
Need a piece to match an existing trade show booth? Want to expand your current concept? Starting from scratch, but know you won't be able to buy? We can help. Let's talk.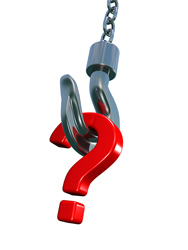 You need a new exhibit for an upcoming trade show. Should you buy or rent your trade show exhibit? Well, if you have a limited budget, unusual needs for one show, want to test a concept, or have a scheduling conflict, renting can be a perfect solution. Here are a few examples of when you should consider renting your exhibit.
One-time event: One of the best reasons to rent a trade show exhibit is because you have an event with unusual needs that will not reoccur in the near future. Perhaps you have an unusual size booth space, a unique audience, or a special corporate occasion.
Concept test: You have a new idea for a trade show exhibit but you are not sure it will be the breakthrough concept that you need. Before you buy an exhibit, why not rent it and get feedback from attendees and other exhibitors? It is a great risk management strategy.
Special promotion or new product introduction: You are planning a special promotion or a new product introduction that will not be repeated. You are planning a larger exhibit than normal and your existing booth just won't work.
Schedule conflicts: If your company participates in a lot of trade shows, you can run into conflicts with overlapping show schedules. This is a perfect time to consider renting a trade show booth.
Need to update your exhibit but only have a limited budget: You can update and/or supplement your existing exhibit with rental exhibit components. It will cost far less than a new booth or even most remodeling efforts.
Rental Booths can have a custom look!
When you rent your exhibit, a custom look can still be incorporated. Components can be selected to meet your needs and graphics designed to convey your brand identity and core message.
Save more by renting a modular exhibit
You can rent a modular exhibit and, if properly designed, further reduce your trade show operating costs. Modular exhibits are often lighter and easier to set up resulting in reduced freight, drayage, and labor costs.
How should you decide whether to rent or buy?
If you are in a situation where renting an exhibit might make sense, consider three factors: financial benefits of renting vs. buying, logistic needs, and marketing results. You may find that renting is the perfect solution for your company. Let's talk.