Warning
: file_get_contents(http://www.linkedin.com/countserv/count/share?url=http://alexisexhibits.com/making-sure-your-booth-gets-to-the-trade-show&format=json): failed to open stream: HTTP request failed! HTTP/1.1 404 Not Found in
/homepages/1/d100598707/htdocs/clickandbuilds/AlexisExhibits/wp-content/plugins/tk-social-share/tk-social-counter.php
on line
145
This horror story happens – you are at the show, but your booth isn't! Somehow it was lost or misplaced in transit. This post covers the basics of transporting your booth property to the show site. It is important to note, this is one area where you can experience savings by planning ahead.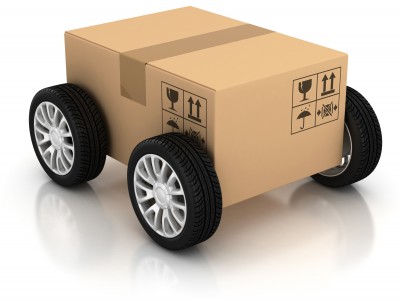 Candy Adams, in her article on Exhibitor Online Lost in Transportation provided 12 questions you should ask regarding transportation to avoid any snafus. One question is, "where is your freight going?" Her response:
The quickest way to not get your shipment to a show is to provide inaccurate or incomplete shipping information. But there's more to getting your freight from Point A to Point B than filling out a shipping label and affixing it to a box. Specifically, you need to tell your transportation carrier whether the shipment needs to go to the trade show's advance warehouse, or direct to the show site. If you don't make the distinction, you might be sitting in your booth space waiting for your freight to arrive from the advance warehouse, while it's still en route direct to the show and set to arrive the following day. Not only will you not have your freight, but your setup costs will escalate as the installation laborers twiddle their thumbs until it arrives. What's more, the additional day it takes the freight to travel direct to show site can result in late-delivery penalties if you miss your on-site targeted delivery deadline.
As Candy stated, you have choices on how you can ship your materials to the show. You can ship them to:
Advanced Warehouse by a certain date
-Or-
Direct Deliveries to the Show Site on specific dates
Each show will have a designated shipping company for you to use and their information can be obtained in Exhibitor Kit supplied by show management. However, you may have a preferred carrier, one you use regularly.
Key Questions which Determine Freight Costs
As you are working with the transportation issues, these are key pieces of information which will determine the cost of freight:
Number of Pieces
Estimated Weight
Estimated Size
Addresses for Pickup/Delivery
Remember, items that arrive after the receiving deadlines can incur additional charges. Once again, you can save money by planning ahead!
An important note: make sure you have the address of the venue correct. Candy shares in her article:
There can be confusion, especially in major cities, if a specific street address or hall designation isn't provided. I've witnessed freight delivered to the wrong convention center in cities with multiple exhibition facilities, and to the wrong Marriott or Hilton since there can be multiple chain hotels in metropolitan areas. Unless you want your carrier to guess which venue is the correct destination, provide the full venue name and street address.
Transportation Timing and Charges
The shorter the transit time, the higher the charges are for most deliveries. Here is a brief summary for your review.
The lowest charges are usually common carriers, but unless you pay a large premium, you cannot designate the delivery date. This works mostly for advance receiving shipments but does not work at all for direct to show site shipments.
Next lowest is the 3-5 business day. Lots of flexibility in that the shipper can designate day and time to deliver as long as we have at least 3 business days. If they designate a time, or if the day is on the weekend or a holiday, there is an extra charge.
The 2nd Business day is still higher priced. The shipper can still designate date and time.
Overnight is higher still.
Same Day is the highest cost, and it will be delivered as quickly as possible.
Transportation companies designated by show management or those you have used in the past can be great resources for you. If you are new to this, ask questions. Typically, you will find great advice from them and if you plan ahead you can save money.
Transportation problems can be avoided by careful planning. This is an area where you want time to be on your side by advance scheduling.
Tradeshow exhibits can be packaged in a variety of ways including:
Crates
Skids or pallets
Molded plastic cases
Or no packaging at all, (pad wrapped)
Crates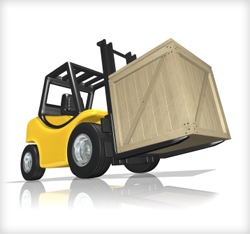 The vast majority of custom or modular trade show exhibits are packed in crates. Properly constructed crates reduce the likelihood of damage and can greatly enhance the useful life of the display. The downside of crates is the cost (usually around $1,500 each for average sizes) and the weight of the crates (around 300 pounds each). While properly designed crates will take full advantage of the space in a truck, their weight will add cost to shipping (if based on weight) and material handling. Crated displays can usually avoid the "special handling" fees charged for material handling.
Skids or Pallets
Skids are essentially crates without sides or a top. They are easily moved with a forklift and are commonly used when the items are too big or bulky to fit in a crate, e.g., structural beams, truss, furniture and rolls of carpet and padding. The disadvantages to skids are that they are difficult or impossible to stack, increasing storage and shipping costs, and they do not afford the protection that crates do. Skids do reduce shipping weight when compared to crates.
Molded Cases
Manufactured exhibit systems and portable displays often pack in molded plastic cases. In some instances, the cases are compartmentalized to secure the individual parts of the display. Manufactured displays break down into smaller pieces that lend themselves to being packed into these pre-engineered containers. They are much lighter than crates and are very durable. Some displays that are packed in multiple molded cases are then stacked on skids for ease of handling on the show floor.
Pad Wrapped
Some exhibits are shipped as individual pieces without crates or skids. The items are wrapped with packing pads and loaded into moving vans just like household goods are handled. This process adds considerable time to the packing, loading and unloading process and increases the likelihood of damage, but might be worth considering in some cases.
Trade show display packaging is not as simple as it might seem, as there are many variables involved in deciding which method will be most cost-effective. Your exhibit supplier should be able to describe how your exhibit is going to be packaged and why. A detailed cost comparison of each option, accounting for all potential areas of impact on cost, might be of value before you make a decision.
Warning
: file_get_contents(http://www.linkedin.com/countserv/count/share?url=http://alexisexhibits.com/handling-the-logistics-of-trade-shows&format=json): failed to open stream: HTTP request failed! HTTP/1.1 404 Not Found in
/homepages/1/d100598707/htdocs/clickandbuilds/AlexisExhibits/wp-content/plugins/tk-social-share/tk-social-counter.php
on line
145
The trick to effectively coordinating trade show freight services and logistics to transport your trade show booth display for on-time delivery to a show venue is meticulous planning and coordination. Larger companies that exhibit frequently often use transport companies that specialize in trade show shipping to handle the logistical details.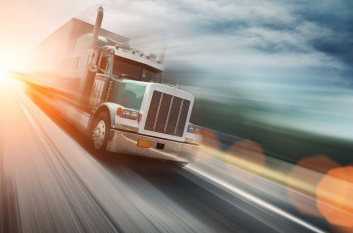 Once an exhibit arrives at a venue's loading dock, contracted logistics experts may be used to ensure that crates are delivered to the booth area and supervise exhibit assembly, dismantling, and return shipping.
For smaller companies, however, this might not be a luxury they can afford. In this case, an employee is often tasked with handling trade show logistics. Options for getting your display to the show include transporting it yourself or contracting with a freight carrier to ship your exhibit crates from your storage location to the venue.
If you decide to hire a shipping company, choose one that specializes in tradeshow logistics so they will fully understand the requirements of transporting exhibit components. Ask the shipping company representative how long the company has been in business, check references, and request a price quote for the shipping in advance.
Before making a decision on a shipping company, check with the trade show's management to see if there is a freight company that serves as the official carrier for the event. Often, these companies might offer perks such as special benefits, extra exhibit moving services, and discounted prices.
Drayage
Once you've submitted your exhibitor registration for a show, the event sponsor will provide you with an exhibitor's kit that will include all the information you need regarding show participation. This kit will include exhibit moving and shipping instructions, a list of providers of trade show freight services, and forms required by the show's drayage contractor.
This contractor is responsible for:
Instructing shipping company drivers when to get in line at a designated dock to unload exhibit crates.
Moving your exhibit crates to your booth location in the exhibit hall.
Removing your crates and boxes once you've assembled your display and returning them to you at the end of the show.
Directing shipping company drivers to specific loading dock lines when exhibit crates are ready to be picked up.
Loading your crates and boxes on the truck for delivery.
Once the show is over, you must complete a "bill-of-lading" and submit it to the event's drayage contractor, which is what activates the process by which your crates are returned to your booth so you can pack up your booth display and prepare it for shipping.
When your booth is dismantled and packed, the drayage contractor will take your crates to the loading dock and alert your driver that your exhibit is ready for pick-up. Proper labeling of boxes and crates is essential to ensuring that your shipment will get to its proper destination. If items are not labeled properly and inadvertently get left behind, they will be shipped to the event contractor's warehouse for storage until the exhibitor makes arrangements to have it returned.