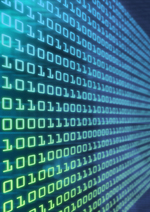 One of the most important decisions you need to make about exhibiting at a trade show is what information you should collect from your key prospects.
Many trade shows place barcodes on attendee badges and have scanners available for rent at a reasonable fee. This streamlines the process of building lead lists and provides a fast, unobtrusive way to gather critical information for follow-up.
When a prospect enters your booth and inquires about a product, just ask permission to scan the bar code on their badge. Then also record the products or services the person is interested in knowing more about. Most trade shows will email a spreadsheet to participating exhibitors with complete contact information and other information about the prospects.
It is a simple, effective and useful way to systematize prospect information and prioritize sales leads. And you will have almost all of the information you need to effectively follow-up on your trade show leads.
Some Exhibitors have taken data collection to a whole new level
One Fortune 500 company tracks everything imaginable about a trade show prospect using a special RFID barcode that they place on prospects when they enter their booth. They track the prospect's path in the booth, the specific displays and demos in the booth the prospect visited, the total time spent in the booth, who accompanied the prospect to the booth and so on. Then they combine this information with registration data to create a prospect profile. In all, this company collects over 200 pieces of information about every prospect. The catch is that they didn't have any idea what to do with most of the information they gather.
What information should you collect about prospects?
The most important part of a trade show is that it provides an opportunity to establish and build a personal relationship with each prospect. It is vital to make sure that you do not interfere with the 1-on-1 dialog with a series of questions designed to gather information. Work to make the conversation very natural and focus on the vital info.
If you can get contact information from the trade show registration, then you do not have to do anything more than scan a badge and you can focus on the critical questions and answers:
What products or services are of interest?
When do the buyers plan to make their purchase?
How much does the buyer plan to spend?
What are the most important benefits and features the buyer is looking for?
Who is your competition and what advantages does the buyer believe the competition offers?
Does it matter if the prospect spent 8.4 minutes or 6.2 minutes in your booth? No. What matters is that you can identify the high-value prospects to sell to during the show and to contact after the show and that these prospects have a positive experience at your booth and remember your company and your staff favorably.