Proper lighting is an essential component of your tradeshow booth and can help increase traffic and create a favorable environment in which to pitch your company's products. According to booth design expert, Bruce Baker, who's published articles on booth lighting, a good lighting system that functions at peak performance will boost sales more than any other item you can purchase.
Your lighting requirements will vary depending on your specific promotional goals, display configuration, exhibit color and design, booth lighting fixtures, and space. To determine what type of lighting will best create effective, creative exhibit illumination, you must carefully consider the following questions:
What area or product in your booth will need to be the focal point?
What visual impact, impression, or message do you want to convey through lighting?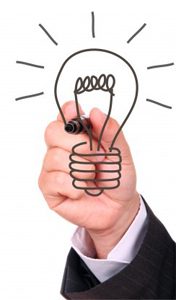 When you want to create a spotlight effect to highlight one particular area of interest in your exhibit, you might consider overhead truss lighting. If you'd rather create a more inviting, warm and welcoming atmosphere to make prospects feel more comfortable, you might select a soft lamp or ambient lighting.
Special illumination techniques can be used to create a more dramatic atmosphere that can possibly draw more attendees to your booth by setting it apart from competing booths. Determining the mood you want to create—exciting and dynamic or warm and inviting—will go a long way towards helping you determine the most appropriate lighting.
Other questions to ask when weighing your lighting options are:
What type of lighting is being supplied by the exhibition facility?
How much power will be available in your booth?
Would additional power be available, if your lighting needs require it?
How are light fixtures attached to your display?
How much can you spend on display lighting systems?
Once these questions are answered, you can go to your lighting supplier and find the best solutions for your particular needs. Good lighting can lead to increased booth traffic, additional sales leads, and possibly higher resulting sales, so choose wisely.
Warning
: file_get_contents(http://www.linkedin.com/countserv/count/share?url=http://alexisexhibits.com/trade-show-power-graphics&format=json): failed to open stream: HTTP request failed! HTTP/1.1 404 Not Found in
/homepages/1/d100598707/htdocs/clickandbuilds/AlexisExhibits/wp-content/plugins/tk-social-share/tk-social-counter.php
on line
145
Graphics are a critical element of any trade show display. You could have the best promotion, best product and brilliant people in your booth but, if most attendees don't notice your exhibit, it won't matter.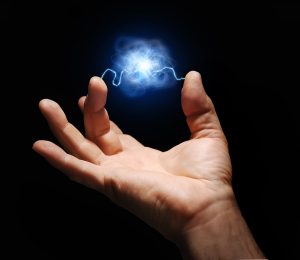 There are many philosophies about how to create effective trade show graphics that persuasively break through the clutter. One solution is "Power Graphics" – singular images that have the "power" to make your exhibit stand out from your competition, attract your target customers and almost instantaneously communicate your key message.
What makes graphics powerful? Graphics that are singular and focused have power. Images and words combined to communicate your message and brand personality without needing translation have power. Graphics without unnecessary elements in the design, displays and sales presentations so that your target customers can actually experience your message, your brand and your products are the most powerful.
The images and words that you use depend on your marketing message but here are a few general guidelines:
Make sure your designers know everything that is important about your target customers – before they start work.
Select a design team that knows how to design exhibits. This is a unique design task and many great advertising designers have little experience with or understanding of trade shows.
If one image will communicate your message, don't be afraid to let your designers build the exhibit around that one key image.
Keep it simple and uncluttered. The details belong in your sales material, presentations and interactive displays.
Make sure the key graphic can be easily seen from a distance. Avoid small or overly detailed images.
Think in 3-dimensions. Dimensional graphics create visual interest.
Incorporate words – in large, legible type. The most memorable images are often the combination of a few words and a graphic image.
Use lighting to make the "Power Graphics" the focal point of the exhibit.
 Avoid commonplace and generic images, for example, photographs of happy customers, standard product photography and stock photography that looks like stock photography.
Effective use of "Power Graphics" can make a meaningful difference in your ability to get the most out of trade show participation.
Warning
: file_get_contents(http://www.linkedin.com/countserv/count/share?url=http://alexisexhibits.com/deploying-online-marketing-strategies-to-promote-trade-shows&format=json): failed to open stream: HTTP request failed! HTTP/1.1 404 Not Found in
/homepages/1/d100598707/htdocs/clickandbuilds/AlexisExhibits/wp-content/plugins/tk-social-share/tk-social-counter.php
on line
145
The Internet is called the "Information Highway" for a reason, as it provides an easy way to quickly to find information on an endless array of topics. It also provides an ideal vehicle by which to educate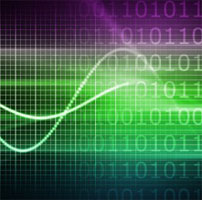 and communicate with vast numbers of people. For all these reasons, the Internet is a great way to promote your company, its products, as well as its involvement in upcoming trade shows.
Deploying a web-based strategy can help you maximize the chances of trade show success by increasing your exposure and message frequency to your target audience. It's important to integrate e-marketing techniques to promote trade show participation before, during, and after each event.
Before the Show.
Devote an entire section of your company's website to highlight your participation in an upcoming trade show or event. Cross-promote this particular page and your site in traditional printed marketing materials, such as brochures, newsletter, or advertisements.
For people who are attending the show, provide an online form for them to fill out to schedule a demo, then follow up by phone to confirm the time. Have another form for people who are unable to attend the show—but are still interested—so you can provide them with information.
Contact the show's management and seize any opportunities to utilize marketing vehicles it uses to promote the show, such as websites, publications, or newsletters. If the show has a website, look at web advertising, such as banners, links or any type of promotional copy, to lure site visitors to your site.
Generate some pre-show buzz by promoting a contest, quiz, drawing, game or other incentive on your website. Contestants should be directed to your booth during the show to receive their prize, find the answer, etc.
During the Show.
Promote your online marketing resources. Ask visitors to your booth for contact info so you can add them to your online distribution list for newsletters, e-zines, etc. These online resources provide them with helpful tips so be sure and present this as an opportunity for them to receive something of value, not just advertisements and junk email.
Give the winners of promotional contests or quizzes some face time on your web site. Highlight photos of winners collecting their prizes at the show. And, let visitors to your web site who were unable to attend the event register for contests, drawings, etc.
Update your web site with daily highlights from the show. Include news, product launches, customer interviews, speaker summaries, etc., to keep everyone who couldn't attend the event up to date.
After the Show.
Update your web site immediately. Add streaming videos of product demos or customer testimonials from your exhibit. Your customers can often tell a more compelling and credible story than your sales people by explaining how your company's product solved a problem for them. Prospective customers often can relate to your other customers because they possibly share the same problems, concerns, and issues that need to be resolved.
Integrate new prospect email contact info into your database to develop an ongoing web-based communications program that includes email, e-newsletters, e-zines, and other important corporate announcements.
Make sure your site is continuously updated and stocked with valuable, useful content for your existing users and potential customers. The web is an excellent place to gather information about new products and technology. Seize the opportunity to use your web site to position your company as a thought leader in its industry.