Make a Big Impact With a Small Trade Show Exhibit
Warning
: file_get_contents(http://www.linkedin.com/countserv/count/share?url=http://alexisexhibits.com/make-a-big-impact-with-a-small-trade-show-exhibit&format=json): failed to open stream: HTTP request failed! HTTP/1.0 404 Not Found in
/homepages/1/d100598707/htdocs/clickandbuilds/AlexisExhibits/wp-content/plugins/tk-social-share/tk-social-counter.php
on line
145
You may be planning a small trade show booth, but that doesn't mean that you can't make a big impact. Here are a few ways to make any exhibit a big win.
Keep it simple
Your exhibit will stand out if you create a very simple booth. Keep it uncluttered, only include the essentials, and make it open and inviting.
Look professional
Make sure that every aspect of your booth is professional – from your exhibit, to your sales collateral, to your booth staff. A professional looking booth is critical to building credibility and to attracting traffic.
Be dramatic
Use distinctive materials, tension fabrics, woods, colored metal and layered graphics to present a current look and build visual interest.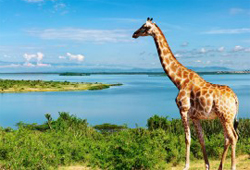 Think tall
Design a booth that incorporates one tall element that is visible above the crowd. It can be as simple as an overhead sign with a unique design, shape and movement, or something more unusual like moving lights on a group of hanging banners.
Get the best booth staff
In a small booth, the staff can be the difference between engaging attendees and just blending into the background. Make sure to have an outgoing, knowledgeable team at the show.
Start your marketing before the show
About 75% of show attendees decide on exhibit visits and seminar attendance in advance. Set up meetings with clients, prospects, and press ahead of time.
Follow-up after the show
Don't let one hot lead fall through the cracks; make sure to follow-up all the qualified leads after the show.
It doesn't matter if your trade show exhibit is the largest at the show or a smaller booth, the same principles of great trade show presentation still apply. Make sure your trade show exhibit stands out from the rest of the show, that your team executes flawlessly and every element works to bring your brand to life.