Tips for Selecting the Right Trade Shows
Making the decision to exhibit at a trade show is a significant commitment—in both time and expense—for any size company. Trade shows can deliver significant bottom-line benefits by generating valuable sales leads, increasing company awareness, launching new products or services, building brand recognition, finding new channel members and gaining media attention. In order to successfully achieve any of these, however, you must first select the right trade show for your company.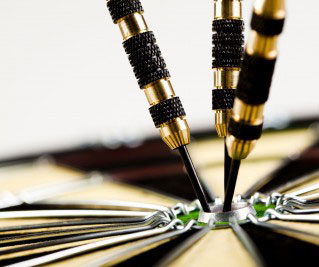 If you are the person tasked with this selection process, the burden is on you to make an informed decision, selecting shows that will deliver the right target audience for your marketing message. Here are a few questions to ask when evaluating your trade show options:
What are my goals? You first must determine your objectives for the show so you can choose the show that will give your company the best return on investment (ROI) in terms of your goals. If your goal is on-site sales, picking a show where there are dozens of competitors selling similar products will be a bust and a colossal waste of money.
Who will be there? Your first step will be to quantify the total number of relevant prospects, buyers, and influences who will be interested in your company's products or services. Obtain an Exhibitor's Registration Kit and look at the attendee profile of previous shows, including job title, industry representation, type of business, and geographical distribution.
Does size really matter? Bigger isn't really necessarily better. Really. The size of the show should match your goals sales leads, units sold, etc.). If you're a smaller company, it might be difficult to stand out at big trade shows, whereas at a smaller one you might be more noticeable. Smaller ones, however, won't generate the same high number of leads as larger shows so you'll have to weigh the pros and cons of both and how they relate to your overall objectives.
Will your competitors be there? Though you might not like competing for the same mindshare, the proximity of competitors in one place can be a boon for your business. Find out in advance which of your competitors are going to be there. This actually can help you formulate a winning strategy and effective marketing message specific to that show. What new products are you introducing? And, how and why are they better than your competitor's?
Is it the right choice? Though you'll never know for sure in advance whether a trade show is going to deliver a return on your investment, there are some ways to hedge your bets. Ask yourself whether this show is well aligned with the core competencies of your business or just one facet of its offerings? Is the right audience going to participate? Can my company stand out and be unique on the show floor?
What about media coverage? Ask for last year's press list. Do any of these publications reach your target customers? Do you have a compelling story to tell them? If so, this show might be a good fit.