How to Choose Effective Trade Show Giveaways
When attendees at trade shows leave your booth, you would like them to leave with a great lasting impression of your company and its products. Giving them a great pitch on your company and an impressive demonstration of your products is an effective way to do that. Another way is to give them something to take home as a way of thanking them for their time and in the process something that will remind them of your company and its products.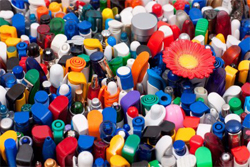 These so-called "giveaways," or promotional gifts can be super marketing tools when chosen carefully. Attendees love the idea of getting something for free, whether it's a tote bag, a mug or a random ballpoint pen. Note: yes, attendees will take pens even when they are not intended to be giveaways. Gift giving can build goodwill, be an incentive, communicate a message, and create awareness.
Giveaways should be used to reinforce a company name, core benefit, and image, create a positive feeling, remind attendees of the company name, and to obtain contact information of prospects. Be sure that whatever item you choose as a giveaway, make sure your company logo or name is on it. Enhance your positioning strategy even more by including a branding message, slogan, and phone number as well.
So how do you choose the most memorable ones to use as tradeshow takeaways? One good way is to cross-reference your own promotional ideas with retail items that are trending high at the moment. Do this by surfing through gadget catalogs to see what's being featured. Some item might be all the rage, and while your marketing budget might not be able to splurge on that actual item, popular accessories (a holder, portable speakers, etc.) with your company logo might be.
Also, keep in mind your objective and who exactly will be receiving the giveaway. Will it be used to enhance a theme, convey a specific message, or educate your target audience? Determining a purpose of the giveaway will go a long way towards helping you select the right gift. If you're still stuck, consider consulting a promotional specialist to help you make the right selection.
Another important consideration will be your budget, as giveaway items will vary greatly in price, with quality, quantity, and special orders all impacting overall cost. Once you've determined how much you have to spend, you might also consider ordering the same item for several different shows, as the greater the quantity, the lower the individual unit price will be.
Unique trade show giveaways can help draw prospects to your booth, so make sure your sales prospects know about it in advance. Send them a teaser invite with details of the giveaway, or create a two-piece premium, sending one part out to key prospects before the show and directing them to collect the other half at your booth.