Handling the Logistics of Trade Shows
The trick to effectively coordinating trade show freight services and logistics to transport your trade show booth display for on-time delivery to a show venue is meticulous planning and coordination. Larger companies that exhibit frequently often use transport companies that specialize in trade show shipping to handle the logistical details.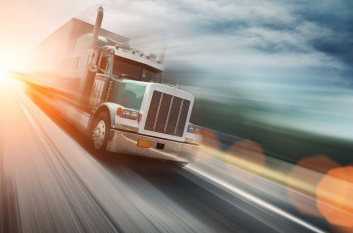 Once an exhibit arrives at a venue's loading dock, contracted logistics experts may be used to ensure that crates are delivered to the booth area and supervise exhibit assembly, dismantling, and return shipping.
For smaller companies, however, this might not be a luxury they can afford. In this case, an employee is often tasked with handling trade show logistics. Options for getting your display to the show include transporting it yourself or contracting with a freight carrier to ship your exhibit crates from your storage location to the venue.
If you decide to hire a shipping company, choose one that specializes in tradeshow logistics so they will fully understand the requirements of transporting exhibit components. Ask the shipping company representative how long the company has been in business, check references, and request a price quote for the shipping in advance.
Before making a decision on a shipping company, check with the trade show's management to see if there is a freight company that serves as the official carrier for the event. Often, these companies might offer perks such as special benefits, extra exhibit moving services, and discounted prices.
Drayage
Once you've submitted your exhibitor registration for a show, the event sponsor will provide you with an exhibitor's kit that will include all the information you need regarding show participation. This kit will include exhibit moving and shipping instructions, a list of providers of trade show freight services, and forms required by the show's drayage contractor.
This contractor is responsible for:
Instructing shipping company drivers when to get in line at a designated dock to unload exhibit crates.
Moving your exhibit crates to your booth location in the exhibit hall.
Removing your crates and boxes once you've assembled your display and returning them to you at the end of the show.
Directing shipping company drivers to specific loading dock lines when exhibit crates are ready to be picked up.
Loading your crates and boxes on the truck for delivery.
Once the show is over, you must complete a "bill-of-lading" and submit it to the event's drayage contractor, which is what activates the process by which your crates are returned to your booth so you can pack up your booth display and prepare it for shipping.
When your booth is dismantled and packed, the drayage contractor will take your crates to the loading dock and alert your driver that your exhibit is ready for pick-up. Proper labeling of boxes and crates is essential to ensuring that your shipment will get to its proper destination. If items are not labeled properly and inadvertently get left behind, they will be shipped to the event contractor's warehouse for storage until the exhibitor makes arrangements to have it returned.