What to Look For in an Exhibit Design and Cost Proposal
Warning
: file_get_contents(http://www.linkedin.com/countserv/count/share?url=http://alexisexhibits.com/what-to-look-for-in-an-exhibit-design-and-cost-proposal&format=json): failed to open stream: HTTP request failed! HTTP/1.1 404 Not Found in
/homepages/1/d100598707/htdocs/clickandbuilds/AlexisExhibits/wp-content/plugins/tk-social-share/tk-social-counter.php
on line
145
Make sure your trade show costs fit into your budget.
One of the biggest challenges that exhibit marketers face is that their bosses give them a solid budget to do a show, but the vendors that they need to make it all happen refuse to lock into a quotation. This problem exists in just about every area of tradeshow expense.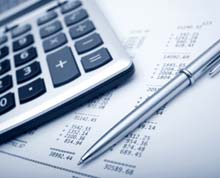 Most display companies will provide quotes for design and construction but do only "budgetary estimates" for field services. This leaves the door wide open to budget-blowing additional charges after the show. When clients ask for firm quotes for drayage, I&D, or electrical, their Account Executives deliver a well-rehearsed speech that they "cannot quote services that they can't control," or some other excuse their bosses have taught them.
Also, General Services Contractors provide forms and other tools to allow trade show exhibitors to estimate their own field services costs but then insist on a credit card on file so that actual charges can be tacked on after the show. How in the heck do you budget for this?
There are exhibit companies that provide "turn key quotations" – if you absolutely cannot exceed a certain budget for a show, I would recommend that you find one. You will always have problems budgeting for hotel accommodations, travel expenses, and other show related costs, but you'll at least be able to get the cost of your display, shipping, setup and dismantle, and utilities locked in.
We are ready to earn your business! Let's talk.