Vacuuming Is Not Something to Overlook at Your Trade Show
It is no secret that exhibiting at trade shows, while widely considered the best dollar-for-dollar marketing investment, are chock full of costs. When it comes to saving money at shows, the devil is certainly in the details. Sometimes you can grossly over pay for services you might not think about until you even get to the show.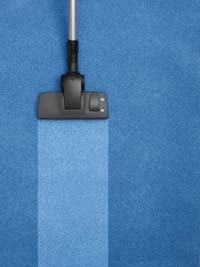 When exhibiting, people are going to be coming and going in and out of your booth all day for as many days as you are exhibiting. If you have carpet, you are probably going to need to think about vacuuming if you want to keep your booth presentable. If you are not careful, this can result in major costs for you once you get on the floor.
One of my clients, a software company based in California, was exhibiting at a five-day show in Chicago. They had a carpeted 20' x 40' booth, so they knew they were going to need some vacuuming services. When they requested this service, we looked into the hall for vacuuming prices. Having the booth vacuumed once every night by the hall would have cost our client over $1000!
Most trade shows will allow you to vacuum your own booth, but if you want someone else to do it, you must use the designated contractor.
Instead of having our client pay such a ridiculous price for something that one of their staff members could do in less than 10 minutes we came up with a solution. We simply made space in one of the shipping crates and included a vacuum cleaner that could be assembled on the floor and then stored in their trade show booth. Their carpet was swept every day for the show, they got the word out about their new products, and the show was a success.