Insider's Blog
Insider's Blog

Trade Show Strategies: 5 Ways to Cut Cost and Make a Big Impression
Trade Show Strategies: 5 Ways to Cut Cost and Make a Big Impression
It's just smart business to look for ways to get more from your trade show budget.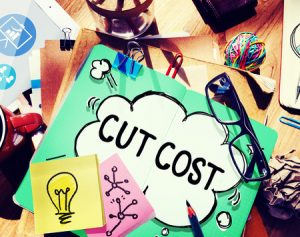 Since your competitors are probably getting creative with their budget too, it's the perfect time to take advantage of the situation with some out of the box thinking.
There are lots of ways to save money on your trade show budget – from managing travel and entertainment expenses to strategies for consolidating shipments to the show – but I'll leave all of that to you. My focus is on ways to save money on your trade show booth without giving up any marketing impact. Here are a few tips on how your trade show booth can be high-impact for less money.
Reduce transportation costs with a new lower-weight booth
Trade show design has really changed in recent years. High energy and transportation costs pushed design houses to rethink their approaches. New booths are constructed from light-weight, high strength materials, are less expensive to ship and also have a sleeker, more contemporary look.
Design for easy assembly
As designers began to work with new materials and modular components, hard-to-assemble booths built with rigid infill panels and wooden construction have gone the way of the dinosaur. Find a design firm with a proven track record of creating booths that have big graphic impact but do not require a cast of thousands to set up.
Rent – don't buy
Many large trade show design firms rent trade show components and booths. If your company only has one or two trade show events each year, or you need to get a larger booth just for one annual trade show, renting can be a great option.
Buy a Used Trade Show Booth and Accessories
Some companies trade in or sell off trade show displays frequently in order to update their display to match their latest ad campaign. A smart buyer can pick up a like-new display for a fraction of the original price. If you take this route, be sure to buy from a provider who refurbishes and customizes displays.
Update your current Trade Show Display
If your company already has trade show booths, take an objective look to see if they can be updated to fit your current needs for an affordable price. Be careful about investing in an outdated booth that is very costly to transport, assemble and operate because it can represent a false savings. However, sometimes the most cost-effective path is to update graphics, fabric and add new components to an existing booth.
If you're ready to save money on your trade show budget, Let's Talk.