Trade Show "Power Graphics"
Warning
: file_get_contents(http://www.linkedin.com/countserv/count/share?url=http://alexisexhibits.com/trade-show-power-graphics&format=json): failed to open stream: HTTP request failed! HTTP/1.1 404 Not Found in
/homepages/1/d100598707/htdocs/clickandbuilds/AlexisExhibits/wp-content/plugins/tk-social-share/tk-social-counter.php
on line
145
Graphics are a critical element of any trade show display. You could have the best promotion, best product and brilliant people in your booth but, if most attendees don't notice your exhibit, it won't matter.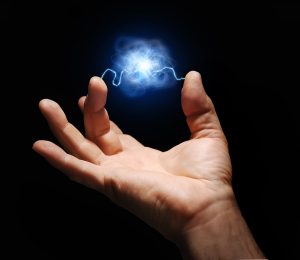 There are many philosophies about how to create effective trade show graphics that persuasively break through the clutter. One solution is "Power Graphics" – singular images that have the "power" to make your exhibit stand out from your competition, attract your target customers and almost instantaneously communicate your key message.
What makes graphics powerful? Graphics that are singular and focused have power. Images and words combined to communicate your message and brand personality without needing translation have power. Graphics without unnecessary elements in the design, displays and sales presentations so that your target customers can actually experience your message, your brand and your products are the most powerful.
The images and words that you use depend on your marketing message but here are a few general guidelines:
Make sure your designers know everything that is important about your target customers – before they start work.
Select a design team that knows how to design exhibits. This is a unique design task and many great advertising designers have little experience with or understanding of trade shows.
If one image will communicate your message, don't be afraid to let your designers build the exhibit around that one key image.
Keep it simple and uncluttered. The details belong in your sales material, presentations and interactive displays.
Make sure the key graphic can be easily seen from a distance. Avoid small or overly detailed images.
Think in 3-dimensions. Dimensional graphics create visual interest.
Incorporate words – in large, legible type. The most memorable images are often the combination of a few words and a graphic image.
Use lighting to make the "Power Graphics" the focal point of the exhibit.
 Avoid commonplace and generic images, for example, photographs of happy customers, standard product photography and stock photography that looks like stock photography.
Effective use of "Power Graphics" can make a meaningful difference in your ability to get the most out of trade show participation.