The Other Reasons to Exhibit at Trade Shows
Warning
: file_get_contents(http://www.linkedin.com/countserv/count/share?url=http://alexisexhibits.com/the-other-reasons-to-exhibit-at-trade-shows&format=json): failed to open stream: HTTP request failed! HTTP/1.1 404 Not Found in
/homepages/1/d100598707/htdocs/clickandbuilds/AlexisExhibits/wp-content/plugins/tk-social-share/tk-social-counter.php
on line
145
Almost everything that is written regarding the justification for exhibiting at tradeshows, talks about marketing, lead generation, and sales. These are important benefits, to be sure, but here are several other very good reasons for companies to participate in shows and to make sure that they compare favorably to their competitors. For example: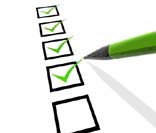 The Investment Community – Companies of all sizes, public or private, need to consider that many investment analysts attend trade shows. Where better to gauge a company's market position relative to their industry, than at a show? Financial statements are not the only consideration when deciding on investments. Savvy institutional investors often walk the aisles of shows to better understand current positions and future potential.
The Press – We have all seen shows like 60 minutes touring the Consumer Electronics Show or the Housewares Show, but these are not the only times that the press is present at shows. In every industry, people want to see what's new. In addition, the information that is published will be posted on the internet, allowing global exposure. Favorable press coverage can really help your marketing efforts.
Recruiting – When a company comes to a show with a new or larger exhibit, prospective salespeople or managers see a financially strong, growing company, and are much more likely to consider becoming part of the team.
Market Research – When a prospect comes to your booth, why not do some market research? The key here is to formalize the information gathered by using a lead card. Asking a question like, "What would you think if we added an automatic feeder to our production system?" could provide valuable information for future product development.
While none of these reasons are going to justify the investment of exhibiting at a trade show on their own, they all add to the overall ROI. As such, be sure to consider ALL of the potential benefits when discussing the merits of exhibiting at a show.