Warning
: file_get_contents(http://www.linkedin.com/countserv/count/share?url=http://alexisexhibits.com/making-sure-your-booth-gets-to-the-trade-show&format=json): failed to open stream: HTTP request failed! HTTP/1.1 404 Not Found in
/homepages/1/d100598707/htdocs/clickandbuilds/AlexisExhibits/wp-content/plugins/tk-social-share/tk-social-counter.php
on line
145
This horror story happens – you are at the show, but your booth isn't! Somehow it was lost or misplaced in transit. This post covers the basics of transporting your booth property to the show site. It is important to note, this is one area where you can experience savings by planning ahead.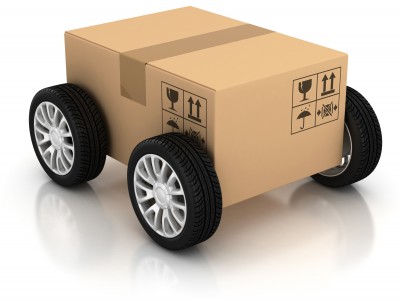 Candy Adams, in her article on Exhibitor Online Lost in Transportation provided 12 questions you should ask regarding transportation to avoid any snafus. One question is, "where is your freight going?" Her response:
The quickest way to not get your shipment to a show is to provide inaccurate or incomplete shipping information. But there's more to getting your freight from Point A to Point B than filling out a shipping label and affixing it to a box. Specifically, you need to tell your transportation carrier whether the shipment needs to go to the trade show's advance warehouse, or direct to the show site. If you don't make the distinction, you might be sitting in your booth space waiting for your freight to arrive from the advance warehouse, while it's still en route direct to the show and set to arrive the following day. Not only will you not have your freight, but your setup costs will escalate as the installation laborers twiddle their thumbs until it arrives. What's more, the additional day it takes the freight to travel direct to show site can result in late-delivery penalties if you miss your on-site targeted delivery deadline.
As Candy stated, you have choices on how you can ship your materials to the show. You can ship them to:
Advanced Warehouse by a certain date
-Or-
Direct Deliveries to the Show Site on specific dates
Each show will have a designated shipping company for you to use and their information can be obtained in Exhibitor Kit supplied by show management. However, you may have a preferred carrier, one you use regularly.
Key Questions which Determine Freight Costs
As you are working with the transportation issues, these are key pieces of information which will determine the cost of freight:
Number of Pieces
Estimated Weight
Estimated Size
Addresses for Pickup/Delivery
Remember, items that arrive after the receiving deadlines can incur additional charges. Once again, you can save money by planning ahead!
An important note: make sure you have the address of the venue correct. Candy shares in her article:
There can be confusion, especially in major cities, if a specific street address or hall designation isn't provided. I've witnessed freight delivered to the wrong convention center in cities with multiple exhibition facilities, and to the wrong Marriott or Hilton since there can be multiple chain hotels in metropolitan areas. Unless you want your carrier to guess which venue is the correct destination, provide the full venue name and street address.
Transportation Timing and Charges
The shorter the transit time, the higher the charges are for most deliveries. Here is a brief summary for your review.
The lowest charges are usually common carriers, but unless you pay a large premium, you cannot designate the delivery date. This works mostly for advance receiving shipments but does not work at all for direct to show site shipments.
Next lowest is the 3-5 business day. Lots of flexibility in that the shipper can designate day and time to deliver as long as we have at least 3 business days. If they designate a time, or if the day is on the weekend or a holiday, there is an extra charge.
The 2nd Business day is still higher priced. The shipper can still designate date and time.
Overnight is higher still.
Same Day is the highest cost, and it will be delivered as quickly as possible.
Transportation companies designated by show management or those you have used in the past can be great resources for you. If you are new to this, ask questions. Typically, you will find great advice from them and if you plan ahead you can save money.
Transportation problems can be avoided by careful planning. This is an area where you want time to be on your side by advance scheduling.
When shipping tradeshow displays, you generally have two types of carriers to choose from:
Van lines like Atlas, Bekins, United, Allied, etc. who also do moving of high-value products and household goods.
Motor freight companies who move commodities, manufactured goods, etc.
If your exhibit is palletized or crated, you have the option of shipping via van lines or motor freight. If your materials are not crated (also known as "loose" or "pad wrapped") you must go with a van line.
Motor freight companies operate on a hub system very much like the airlines, so displays that are loaded on a truck at your facility may be transferred one, two or even more times before reaching their final destination. This extra handling exposes your materials to more wear and tear and greatly increases the possibility of damage. Motor freight shipping costs are usually calculated by weight, although larger, lightweight items may be subject to a different cost calculation called "dimensional weight".
The advantage to van line shipments is that the trucks are usually going directly from your warehouse to the convention center, so materials are less likely to be transferred from one truck to another. Moving vans use air ride trailers that cushion bumps along the way. Van lines almost always charge by the amount of floor space in the trailer that your materials require.
Total shipping cost can vary a great deal. It is generally assumed that motor freight is less expensive but that is not always the case. Check with your traffic department to see what kind of discounts your company gets from various carriers, make sure that your carrier has tradeshow specific experience and request quotes.
Make sure that your chosen carrier provides you with a way to track your shipment and verify delivery. Last, but certainly not least, be sure to ask your carrier about insurance coverage. The standard coverage that they provide is usually less than $1.00 per pound which won't even cover the replacement of the crates, let alone the contents.
Do your homework and you can minimize cost. Or, leave the homework to us – we'll take care of knowing where your tradeshow display is, where it needs to go, and getting everything shipped on time. With our national network of facilities and climate-controlled environments, we are always close by, so shipping your tradeshow exhibits is never a problem. Let's talk.