Warning
: file_get_contents(http://www.linkedin.com/countserv/count/share?url=http://alexisexhibits.com/long-after-the-trade-show-is-over-where-will-the-swag-be&format=json): failed to open stream: HTTP request failed! HTTP/1.1 404 Not Found in
/homepages/1/d100598707/htdocs/clickandbuilds/AlexisExhibits/wp-content/plugins/tk-social-share/tk-social-counter.php
on line
145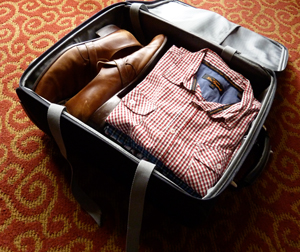 Swag is a part of the DNA of every trade show booth. Some items have been worth their weight in gold, due to the attendee's reaction to them, while some were a waste of money. Will the promotional product make it home or will it be left in the hotel room? There are many questions which should be posed and answered as you consider the worthiness of this endeavor.
The ultimate question is: does that Tchotchke really matter, and will it move the person along the sales funnel? Depending on your target market and what they expect, answers can vary. Below are some questions to consider when reviewing the options for your giveaways.
Questions, Ideas to Consider When Choosing a Tchotchke
How useful is it? Is this item something you would truly use after the show is over?
How does this piece relate to your company and its brand? Will it reinforce your brand image?
How can this swag be tied to the overall booth theme?
Will this item be kept at the recipient's office? Or is it a fun item that will be given to someone at home, like a child?
Is there a way that this item can share your unique sales proposition?
Can this item easily go through security at the airport?
What types of conversations can the booth staff build around this item as it is being given away?
All of these questions should be reviewed to determine what to choose or pick out. Unfortunately, due to the hurried nature of getting ready for a show, the selection of the "right" promotional product is at the bottom of the list of tasks to accomplish.
Kathleen Hanover has written a post titled: Trade Show Marketing Tip: How To Choose Smart Swagwhere she presents a great idea:
"Let's say your company sells a breakthrough solar panel that is 27% more cost-efficient than anyone else's. Why not give away a small, solar-powered calculator? And what if that calculator had a formula printed on it that the recipient could use to calculate her cost savings over your competition? (Needless to say, it would also have your logo, tagline, and other pertinent details.) The possibilities are endless."
Think about two different types of giveaways. Use a less expensive, but effective, giveaway for the freebie vultures for those people that come by your booth looking for the free giveaway. Don't totally discount these people because they may actually just be trying to get your information and the giveaway will cause them to think of you whenever they use it. The second giveaway should be something a little nicer. It is a reward and thank you for a visitor stopping and engaging in genuinely interested conversation regarding your product. You definitely want to give them a reason to remember you.
Consider a Charitable Gift Rather than Swag
Depending on the audience at the show, a contribution to a charitable cause might gain more recognition for your firm than a giveaway. The show might have a cause they are supporting, like a food bank or a local animal shelter. You could coordinate your efforts with the show to add your contribution along with theirs. Let the press know what you are doing in lieu of spending money on giveaways and you might be able to gain positive exposure for your efforts. The press would be seen by show attendees and those who are not there.
Choosing the appropriate gift is often on a trial and error basis. Consult with a promotional products expert to discuss the wide range of options at your disposal. They can guide you in selecting the right item which will meet and possibly exceed your goals. Walk the show aisles to see what other exhibitors are using. You might see something which can be used for another show.
The good news is you have many options to choose from which can allow you flexibility in meeting budgetary considerations. What has been a great giveaway for you in the past?