Attracting the ideal visitor to your trade show displays begins well before the day of the show. With a few proactive initiatives and show-day follow-up, you can leave less of your booth attendance to staff and start attracting potential customers.
Preshow Marketing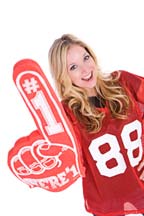 Preshow marketing can be an effective way of driving interest in your company. Many trade shows today have Twitter hashtags, for example, to which you can refer when making Tweets about your upcoming trade show displays.
Starting conversations on social media sites or joining existing ones in anticipation of the show can help you isolate potential visitors and learn something about them and their interests before show time. At the show, you'll match a face with the name and, because of your previous discussions, will be more likely to earn a visit.
Game Day Face-Time
Remember, your trade show displays' best asset is the face-to-face sales time you have with potential clients. Once you've attracted your ideal visitor you don't want to lose them too quickly to another booth or distraction. Do some research and know as much about your ideal visitor as possible. Study the show program and know what education sessions will be popular. Be aware of keynote speakers so that you can initiate a timely and interesting conversation with prospects.
Other staff tips for engaging and retaining visitors:
Have a few introductory questions prepared that cannot be answered with yes or no.
Remember that each visitor is important and should be treated as such. If, for whatever reason, a discussion has to be cut short, offer to follow up and do so.
Standing staffers are better than seated ones. Standing allows for more engagement and mobility while generally showing more interest in your visitors unless, of course, they can pull up a seat next to you.
Breathe and stay relaxed.
Smile. (Let's hope you don't have to teach your team this technique.)
Do you need help with your trade show strategy? Let's Talk.
It is no secret that exhibiting at trade shows, while widely considered the best dollar-for-dollar marketing investment, are chock full of costs. When it comes to saving money at shows, the devil is certainly in the details. Sometimes you can grossly over pay for services you might not think about until you even get to the show.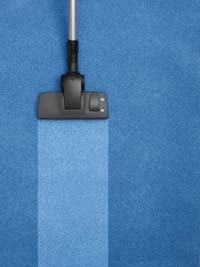 When exhibiting, people are going to be coming and going in and out of your booth all day for as many days as you are exhibiting. If you have carpet, you are probably going to need to think about vacuuming if you want to keep your booth presentable. If you are not careful, this can result in major costs for you once you get on the floor.
One of my clients, a software company based in California, was exhibiting at a five-day show in Chicago. They had a carpeted 20' x 40' booth, so they knew they were going to need some vacuuming services. When they requested this service, we looked into the hall for vacuuming prices. Having the booth vacuumed once every night by the hall would have cost our client over $1000!
Most trade shows will allow you to vacuum your own booth, but if you want someone else to do it, you must use the designated contractor.
Instead of having our client pay such a ridiculous price for something that one of their staff members could do in less than 10 minutes we came up with a solution. We simply made space in one of the shipping crates and included a vacuum cleaner that could be assembled on the floor and then stored in their trade show booth. Their carpet was swept every day for the show, they got the word out about their new products, and the show was a success.
Study the show's attendees – know how many are expected and which ones represent prospects for you.
Know your position in the convention center – the location of your booth as related to the main entrance, the largest exhibits, food and beverage areas or anything else that is likely to impact attendee behavior.
Think about both long and short range corporate identification – how will prospects find you, and how will they know who you are when they are standing in front of your booth?
Consider an activity to attract attention – live demonstrations, presentations or other booth activities will cause people to stop and watch.
Imagine an important prospect approaching your booth – What will they see? How will they be greeted? How much time will they want to spend with you? How will you record their information for follow up?
Think about the sales process – your booth graphics can be arranged to assist and guide the sales presentation process.
Consider the image that you want to project – make a list of adjectives that describe your corporate image.
Think about the practicalities – presentation stations, storage of briefcases, utilities, meeting areas, video, etc.
Come up with a budget – Not only a number but also what it should include.
Look for photos – Find some images that are examples of booths you like. Be sure to indicate what it is you like about each particular photo.
Thinking about and preparing these things before you contact an exhibit designer will make the process much easier and more efficient. Best of all, with the right preparation, you'll end up with a design that fits your style and meets your needs!