Establishing an effective marketing strategy for a trade show is essential to converting the money spent on exhibits, booth space, and the travel expenses to increased sales. Companies must plan and begin executing their trade show marketing strategy before the show begins and continue after the tradeshow until the last lead has been followed up.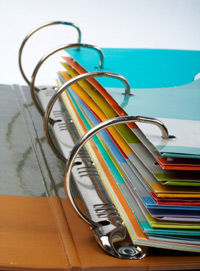 Once a strategy has been devised and bought into by upper management; it's time to get a plan in place to deploy it. Make sure that your marketing goals are easily measurable so you can easily assess the effectiveness of your plan after the show and determine the role trade shows will play in your future marketing plans.
Here are a few things that can help you develop and deploy an effective trade show marketing strategy so that you can be the "talk of the show."
Before the show
Trade show organizers will supply you with a list of ppre-registeredattendees. Use this list to contact registrants via phone calls, written invitations to promotional events at the show, direct mail, and emails. A teaser that gives attendees a reason to stop by your booth (free giveaways, enticing entertainment, etc.) can help boost traffic. Well before the show, be sure and add sections to your website such as forums, event calendars, and newsletters to reach a large portion of customers and leads.
During the show
These marketing activities include live demos, in-booth entertainment or attractions, audiovisual programs, tradeshow giveaways, and free food and beverages, if permitted.
Effective marketing during the show is contingent upon having a well-trained and professional staff manning your booth. Getting attendees to stop by the booth will only get you so far. After that, it's up to your employees to welcome them, introduce themselves, and give them a quick overview of your company and its products or services. Be sure that booth workers take notes and obtain contact information along with information specific to that person that might come in handy when contacting them after the show.
After the show
This is where many companies fall short. If you want to convert sales leads into actual sales, this needs to be an essential part of your marketing plan. Thanking attendees and following up with them is important if you want them as future customers. Follow up within a week of the show by sending a personalized note, along with any marketing material you deem appropriate for that particular prospect.
In the weeks following the show, attendees will be besieged with emails, sales collateral, and sales pitches via social networking sites from exhibitors. Set your company apart from the sea of competitors by making personal phone calls to promising sales prospects. This extra effort confirms your company's commitment to service and establishes a pathway to building a relationship with a future customer.
All these marketing strategies should be built around establishing and reinforcing your company's commitment to quality and customer care. Implementing a trade show marketing plan that focuses on relationship management and personalized attention to prospects as well as current customers will go a long way towards growing your business and increasing sales.