Trade shows can be one of the most cost-effective ways for your company to reach qualified prospects. And with a little bit of planning you can dramatically improve your results.
Start planning as soon as you know you will be attending the show. Make your booth space reservation as far in advance as possible so you can select the best location and size.
The majority of trade show attendees plan their trade show exhibit visits before the show. 75% of buyers arrive with pre-set purchasing objectives. A pre-show marketing campaign is essential to making the most of your trade show exhibit investment.
Most trade shows are covered by local and industry media. Before the show, invite local media contacts to visit your booth. Find out if there will be any trade press at the show and set up a time to meet.
Promote the shows your company will be exhibiting at and your booth location on your company website, Twitter and Facebook pages.
Avoid printing anything at the trade show or at a hotel business center. Ship copies from your office or a printer to the show.
Put together a comprehensive inventory list before you ship your exhibit. This will make check in and out-bound shipping more efficient, and better ensure that any missing items are identified rapidly.
Bring more sales collateral and business cards than you think you could possibly need. You cannot afford to run out and it is inexpensive to ship it back to your office.
Bring backup copies of all multimedia presentations on CDs just in case you have an issue with your laptop. You can also store copies of presentations online so that you can access them and download if needed.
Organize your trade show leads in the downtime during the show and start to follow-up even before you leave the exhibit floor. Send the contact information for prospects to your office from the show and have someone send out requested collateral material to these prospects so it is waiting for them when they return to their office.
Put together a trade show exhibit emergency kit: packing tape, scissors, pens, epoxy putty, a small trash can, power strips, extension cords, USB flash drives, cutting tools, and a tool kit. Add in anything that you might need for small emergency booth repairs and replacement parts for anything that can wear out or burn out like light bulbs.
Trade show exhibits are a big investment. Just a little bit of planning and a few tips from the pros, and you are well on the way to having a less stressful and more successful trade show exhibit.
You may be planning a small trade show booth, but that doesn't mean that you can't make a big impact. Here are a few ways to make any exhibit a big win.
Keep it simple
Your exhibit will stand out if you create a very simple booth. Keep it uncluttered, only include the essentials, and make it open and inviting.
Look professional
Make sure that every aspect of your booth is professional – from your exhibit, to your sales collateral, to your booth staff. A professional looking booth is critical to building credibility and to attracting traffic.
Be dramatic
Use distinctive materials, tension fabrics, woods, colored metal and layered graphics to present a current look and build visual interest.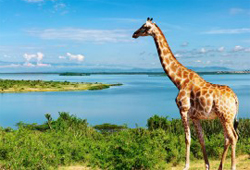 Think tall
Design a booth that incorporates one tall element that is visible above the crowd. It can be as simple as an overhead sign with a unique design, shape and movement, or something more unusual like moving lights on a group of hanging banners.
Get the best booth staff
In a small booth, the staff can be the difference between engaging attendees and just blending into the background. Make sure to have an outgoing, knowledgeable team at the show.
Start your marketing before the show
About 75% of show attendees decide on exhibit visits and seminar attendance in advance. Set up meetings with clients, prospects, and press ahead of time.
Follow-up after the show
Don't let one hot lead fall through the cracks; make sure to follow-up all the qualified leads after the show.
It doesn't matter if your trade show exhibit is the largest at the show or a smaller booth, the same principles of great trade show presentation still apply. Make sure your trade show exhibit stands out from the rest of the show, that your team executes flawlessly and every element works to bring your brand to life.
Tradeshows represent a big investment. The cost of the exhibit and related services and utilities are just the beginning. Travel and lodging costs for staff will often double the total cost.
Optimize your return on investment with some supporting promotion.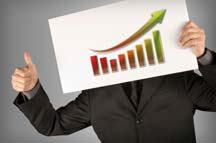 At a major show, the average trade show attendee will spend more than 2 minutes in just 26 booths. There are in excess of 1000 booths in most major shows!
You should do everything possible to increase the chances that your booth will be one of these 26 for your most important prospects. Some promotion is easy, and also either cheap or free! You should touch every base for every conference where you exhibit.
Modify your email signature
Contact all of your prime prospects to set appointments
Put a notice in every shipment
Mention your booth number in your ads
Put a banner ad on your own website
When you invite people to your booth, tell them what's in it for them
Take the time to fill out the show's exhibitor profile
Take advantage of any publisher-offered opportunities for pre-show publicity
Wear your logo shirt or badge at all times
Use Social Media to create excitement about your booth
Following these basic promotion tips will attract the most important prospects! Let's Talk.