Reduce Damage to Your Trade Show Exhibit During Post-Show Dismantling
Most tradeshows are open for 3 or 4 days. If you have ever been on the show floor during the last 2 hours of the show, you will see an amazing transition take place.
One week earlier there was an air of excitement and urgency as the exhibit crates were delivered to the booth spaces. Installation crews worked against the clock to get everything just right prior to the show opening. The night before the show, crews remove all of the empty crates and trash and roll out the aisle carpet. As the show opens, the sales staff arrive at their booths in their crisp business attire, anxious to grab anyone with an attendee badge and make their pitch.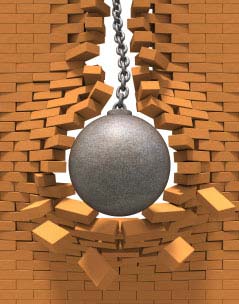 In contrast, by afternoon on the last day of the show, the booth staff is tired, the traffic is light and everyone is ready to rush to the airport. Often, the booth staff will be required to stay after the show closes and take down the booth. It is sufficient to say they most likely will not use the same care in taking the booth down as they did in setting it up. Expensive display components are often pulled, yanked and ripped down and then stuffed, smashed and crushed into shipping containers.
In the end, what seemed like a great way to save money, instead ends up costing you dearly. In my experience, there are a couple of ways to reduce the chances of damage during post-show dismantle. The first would be to pay an installation and dismantling company to dismantle and pack the booth. This is not always feasible, especially if you set the booth up yourself. If you cannot hire someone, then designate one or two members of your staff to stay at least one extra day to take care of dismantling the display. If these people know that they are not going to be flying out the night the show closes, they will be much more likely to take their time when packing the display.
A good double check is to have the display thoroughly inspected upon its return. If it has been improperly packed, you will want to know about it immediately so that you can have it repaired before its next use. Need an on-site tradeshow specialist there from set-up to tear-down? Let's talk.
Exhibitor Appointed Contractor is a Company or Individual that Works on the Tradeshow Floor
The letters EAC is one of the thousands of acronyms that can seem to exist only to confuse people with less than 5 years of experience in the tradeshow business. EAC stands for Exhibitor Appointed Contractor.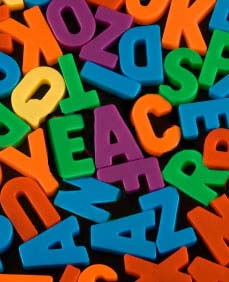 An Exhibitor Appointed Contractor is a company or individual that works on the tradeshow floor providing any of a number of services that could also be ordered from the General Services Contractor. (Freeman, GES, etc.) There are a few services for which you may prefer to use someone other than the General Services Contractor (GSC) such as installation and dismantling labor, audio visual rentals and service, floral, etc.
If you choose to use an EAC, you must notify the show well in advance to allow them time to make sure your selected company is properly certified and insured. The form for this notification is in the show manual. Be sure to find the form and get it sent in as soon as you are able since the show generally requires at least 30 days notice.
The most common service provided by an EAC is installation and dismantling labor. A large number of companies of all sizes are anxious to provide you with labor services. These companies claim to provide better quality labor and service than the GSC at a competitive price. They will also help you with filing the EAC form. Be sure to get their information in writing and check references just like you would with any of your vendors.
Installation and Dismantling of Your Tradeshow Exhibit Should be done by an EAC or GSC
There are some services that are provided only by the convention center or GSC such as material handling, electrical service and labor, rigging, vacuuming, plumbing, etc. Many exhibitors feel that this exclusivity allows the GSC to charge inflated rates or provide inferior labor, but for most of these services, there are good reasons for the rules. In the case of material handling or drayage, there must be only one exhibit management company organizing everything, both to keep order and for safety reasons. Electrical labor and service must be done according to the contract with the convention center and local building codes for public safety.
No matter who you choose to provide your needed services on the show floor, as a first step, you need to spend some time reading the show manual to understand each service and to know the rules and your rights. Need help? Let's Talk.