Schedule a book signing at your next trade show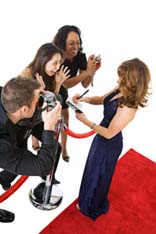 Our clients are constantly looking for new ways to drive more traffic to their trade show exhibit. One very effective method to accomplish this is to schedule a book signing.
Most industries have some well-recognized experts who have written books or white papers on subjects directly related to the show and to exhibitors' products or services. The opportunity to meet and talk to one of these experts as well as walk away with an autographed copy of a book can be a very compelling attraction.
This type of promotion works particularly well in medical, scientific and technical shows. The authors are very often participating in the show as speakers or presenters so the cost of having them in a booth can be quite reasonable. They are often willing to work the booth for just the cost of the books.
Be sure to hype the book signing with preshow emails to attendees. Develop a lead card that gathers all of the information necessary to turn the lead into a sale. The attendees should be required to complete the lead card in order to receive the book.
Consider controlling traffic by making it a "by invitation only" event in your pre-show promotions.
As corporate tradeshow marketing professionals, justifying participation in trade shows is one of the most daunting tasks that we face. The competition for every penny of your marketing budget is fierce and very few executives are in love with tradeshows.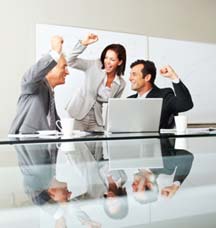 How can you convince others in your organization that shows are a good investment? How can you say that you had a successful show when there was never any measurement technique established? Like any other investment, it must start with goals. When the decision is made to exhibit in a show, you and your team need to produce a written set of measurable goals that everyone buys into.
These may include a number of completed lead sheets, meetings with certain key prospects, the number of individual demonstrations, etc. This list, created well before the show provides a very effective guide for exhibit design, graphics, booth staffing and show activities. Everything planned for the tradeshow must be done with your goals list in mind.
During the show, you can assemble the data to report which goals were achieved and which were not.
A team meeting 2 weeks after the show will allow you to share your results and will clearly demonstrate the value of the show. This then becomes a procedure that is done for every event.
A lack of goals leaves the future of your tradeshow program totally to chance. Need help establishing your goals? Our exhibit management is based entirely on strategic planning. Let's Talk.
Warning
: file_get_contents(http://www.linkedin.com/countserv/count/share?url=http://alexisexhibits.com/exhibit-acronyms-what-is-a-trade-show-rfp&format=json): failed to open stream: HTTP request failed! HTTP/1.1 404 Not Found in
/homepages/1/d100598707/htdocs/clickandbuilds/AlexisExhibits/wp-content/plugins/tk-social-share/tk-social-counter.php
on line
145
RFP is an Acronym for Request for Proposal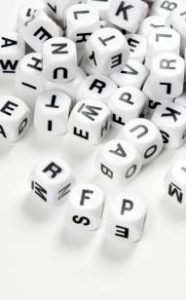 This is one of the few tradeshow exhibit industry terms that is also pretty common in other areas of business. In a nutshell, it means that your company has a need to buy products or services and you'd like to invite prospective vendors to submit proposals. RFPs can be sent out for something as simple as a rental backwall display or as elaborate as complete multi-year management of a hundred shows per year tradeshow program.
Once received, evaluation of submitted proposals can be difficult and time-consuming. As such, the number of companies that you invite should be limited to 3 – 5.
The basic RFP format is to provide:
An overview of your company.
A summary of your needs.
An outline of how and when proposals should be submitted.
In order to make the process as efficient as possible, it is best to provide information that is concise. The key to dealing with responses in a timely fashion is to direct submissions so they are as similar in format as possible.
If you intend to request custom exhibit designs from bidders, keep in mind that designs are presented in a variety of formats from renderings mounted on boards to web-based video productions. You should clearly communicate the presentation format you prefer. When requesting designs, providing a budget number will make the final evaluation process much more productive.
You should also provide a format for the cost portion of the proposals. This can be in the form of a spreadsheet included in your RFP to be filled out and returned, or even as simple as an itemized list. Including this information helps to clearly describe what cost elements are to be included in the proposal. Things like carpet, electrical service, vacuuming, floral or technical support are not always part of the RFP process.
The bottom line? Give prospective vendors enough information to put together a proposal that is complete and in a format that makes it easy to compare. Time spent editing and refining your RFP documents can result not only in significant time savings when the time comes to review submissions, but also more quality in responses.
Need Exhibit Management for your trade show? We are ready to earn your business. Let's talk.