You have designed the perfect promotion and it requires a giveaway. How do you select a premium that builds on the promotional message, has high-perceived value among your target prospects, and is consistent with your brand position?
Set Your Budget
The first questions you need to ask are, "How much can I spend to reach a new prospect or make a sale?" and "How many premiums do I need?" The price range for trade show giveaway items is enormous. Timing, quality, order quantity, and special orders all affect the price. Since you will save a lot of money per unit with a larger order, try to find an item you can use for a number of shows.
Do a Brainstorming Search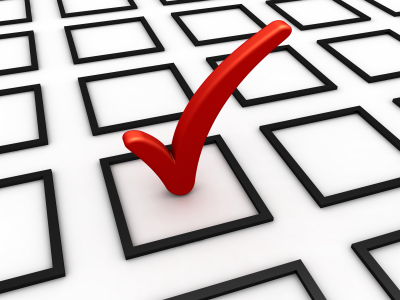 Once you have a budget, limit your search to items that fit within your budget. Look for items that extend the promotional message and support your brand. Look for items that are relevant to your target and related conceptually to your business.
Look beyond premium websites – pick up the phone and call a couple advertising specialty firms. Describe your promotion and give your budget requirements to a sales rep. Let them get back to you with some promotional item recommendations.
Use your favorite online search engine and search for items that are related to your promotional theme. Almost any item can be labeled, imprinted or packaged with your logo. Don't restrict where you look for ideas.
Ask coworkers for ideas.
Here are a few idea starters:
Your goal is to select an item that is useful and has real value to your prospect.
High impact, low-cost premiums are informational items related to your product – article reprints, special reports, free audio or video download codes that can be redeemed on your website, or computer software. Other more expensive informational premiums include industry-specific DVDs and books.
If an informational premium isn't suited to your business and target customers, consider a specialized tool, something that will make your prospect's job or life easier.
Seasonal items have high impact at the beginning of the season – summer items are great ideas in May and June, but far less effective in August.
Tote bags – everyone at the show will be on the lookout for a really great tote bag. Avoid the economy or value tote bags – they will be passed by or discarded when attendees are offered quality bags. This is a nice addition to an informational premium.
Inexpensive items can be appealing if they are high quality and useful. For example, a tin of quality, mini breath mints is a popular item at B2B shows.
Items that incorporate new technology are popular everywhere. For example, LED flashlights are a highly valued item.
Put together a list of candidates
First, put together a list of all the possibilities then cross off the following items:
Eliminate low quality items. It is better to skip the free gift than to give a valuable prospect a pen with your logo on it that doesn't work or leaks all over their hand.
Avoid generic premiums that have nothing to do with your business except your logo: sports water bottles, pocket office kits, picture frames, etc.
Give away items that people can not easily transport home. If most attendees fly into the show, avoid large items like golf umbrellas or breakable items.
Forget about heavy and bulky items unless you plan to deliver them to your prospects' offices later. Just think about carrying this item around the showroom floor for hours then bringing it home on the plane.
Selecting the item
Now comes the fun part – picking the item. Look over your list and see if a few items really support the promotional theme and desired brand position. Pick the top 3 to 5 items.
Review the finalists with your sales team and a few of your customers to see if there is a consensus pick. If you have a tie, select the least expensive item.
The finishing touch
Make sure to incorporate your message on the item. Have it imprinted, labeled or packaged with your company logo, name and contact information. Don't let there be any doubt where it came from.
Everything in your exhibit has to work to build your brand and acquire new business. A trade show premium is no exception. If it isn't winning you new customers, take the money and put it to good use closing sales.