Warning
: file_get_contents(http://www.linkedin.com/countserv/count/share?url=http://alexisexhibits.com/in-a-blink-of-an-eye-a-trade-show-decision-is-made&format=json): failed to open stream: HTTP request failed! HTTP/1.1 404 Not Found in
/homepages/1/d100598707/htdocs/clickandbuilds/AlexisExhibits/wp-content/plugins/tk-social-share/tk-social-counter.php
on line
145
Swarms of attendees are in the aisles, but who will come into your booth? Is one of the attendees your next big prospect? They could be…
The bestselling book, Blink: The Power of Thinking Without Thinking, by Malcolm Gladwell, informs us: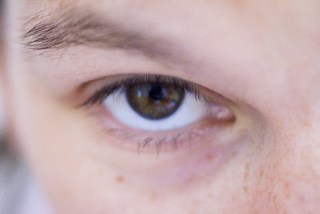 "A person watching a silent two-second video clip of a teacher he or she has never met will reach conclusions about how good that teacher is that are very similar to those of a student who has sat in the teacher's class for an entire semester. That's the power of our adaptive unconscious."
Considering the implications of this in trade show terms, here are some items to be aware of in working with buyers and prospects in your exhibit and creating the best possible impression.
The snap judgments derived in those seconds will determine whether someone perceives you worthy of their time. And whether they will move towards any type of engagement.
When you are creating your booth property you must remember that it will be placed in a sea of other sights and sounds. How do you create a physical structure that is welcoming and delivers your core marketing message to the trade show audience? Not an easy task.
Can your booth live up to its marketing potential? Here are a few questions your team should consider as you prepare for the show.
Will a person who is unfamiliar with our company know who we are and what we do via our graphics?
Do we clearly communicate our solution message in our booth in images and text?
Is your booth open and inviting so that someone is drawn into it?
How can you tactfully interrupt someone who is walking the aisle and engage them with video, music, graphics, a demonstration, etc.?
We know that most attendees come to the show with an agenda, and use the time to evaluate vendors before making a final decision. When a buyer is in the information gathering mode, as is generally the case at an event, there is a relatively small window of opportunity to grab their attention. What happens is they use this time to count in and leave out suppliers based upon their experience in the booth with them.
Starting the Conversation with a Prospect
Let's assume that your booth has caught the attention of someone walking the aisle. The first step in any engagement process is a conversation. It is conversation which is focused on the attendee, not you.
Do not start the conversation with, "Can I help you?" This is an immediate turn-off! Use open- ended questions to probe if this person is a prospect at all.
The best booth personnel don't sell, instead they "gather" the information on what type of prospect they are engaging. Gathering information is the opposite of selling.
Start the conversation with a "pick up line" that will solicit a thoughtful reply, like one of these:
What conference session has been the best one, thus far?
Wasn't the [keynote speakers name] funny, entertaining, etc. What did you think of him/her?
What booth on the floor has been the most compelling for you?
What's the best thing you've seen at the show?
What are the qualifying questions that let YOU determine if they are a prospect for you? If you get these questions answered, then you know where to take it from there!
Once you have the conversation started, then you can ask other open-ended questions which can help you qualify them. Here are some examples for you:
What's your biggest challenge this year?
What did you hope to find at the show?
Now that you have their attention…are they someone you want to talk to? Ask a question about THEIR responsibility at the company. Like:
"Are you responsible for _________"
If no…ask "who is?"
"Are you involved with _________"
They may be a source of information about potential projects. If they are not the right person, don't waste another second with this person while potential "hot" prospects are walking by the booth. Escort this person out of the booth quickly and politely so you can engage with the right prospect.
Now if you find a decision-maker for your target company-type…take it a step further and find out if a project is on the horizon by asking:
"Is your company planning a __________?"
"Have you chosen a vendor?"
"When will you make that decision?"
"What are the criteria for ______?"
"What is the budget for ______?"
The questions you are asking should match the lead gathering device the booth personnel have. You could be using a lead card, an electronic device, or a handheld smart phone to capture relevant information. Make sure all members of your booth team know what pieces of information you want gathered and someone is monitoring for quality.
By gathering as much information and recording it on the show floor, it will make the follow- up process more robust. In a future post we will discuss several proven follow-up activities that can separate you from the competition and move the prospect along the sales funnel.