Chasing Tradeshow Cost Savings?
Warning
: file_get_contents(http://www.linkedin.com/countserv/count/share?url=http://alexisexhibits.com/chasing-tradeshow-cost-savings&format=json): failed to open stream: HTTP request failed! HTTP/1.1 404 Not Found in
/homepages/1/d100598707/htdocs/clickandbuilds/AlexisExhibits/wp-content/plugins/tk-social-share/tk-social-counter.php
on line
145
Many exhibitors are being forced to find ways to reduce the cost of participation in tradeshows. The most common way this task is approached is to look at each cost line item and see what can be done to save money.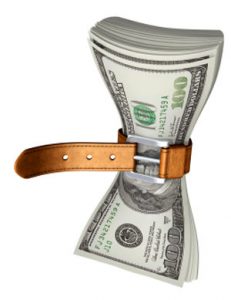 The common first step is to contract for a smaller booth space. This not only saves on the cost of the space rental but also provides an across-the-board cost reduction. The downside of such a reduction? You may have to settle for a less than desirable booth location and you'll also need to make sure your display properties will fit in the smaller format.
After booth space, the likely second step is to look at each cost category for the show and try to determine which costs can be reduced. This is a very time-consuming process, and usually entails trying to find out how much your exhibit weighs and how long it should take to set up. This information is not always easy to get your hands on, and when you do, there are always a slew of variables that can affect the final cost of the show.
In my opinion, however, the best first step to take is to contact your exhibit supplier (assuming they store and manage your display) and lay your cards on the table. Explain to them that you have been asked to cut 25% off the cost of last year's show. Ask them to provide recommendations. Remember, they do this for a living! They are not likely to be overly excited about this mission, but they should support you through good times and bad.
If they can't or won't provide you with some good ideas, you should probably consider finding another supplier.
Thinking about changing exhibit companies? Let's Talk.