Calculating a Trade Show's ROI
Exhibiting at trade shows is a costly and time-consuming marketing activity. Though that is indisputable, the costs are often more than recouped when the show is a success and your company leaves with many promising sales leads that can— with proper sales follow-up —be converted into future customers.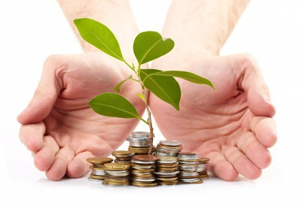 So how do you determine whether a trade show was a success and worth the expenditure? In order to determine if the cost of attending a show was justifiable, you'll need to calculate the show's return on investment (ROI). In this case, ROI is the gain or loss from the money spent on various marketing activities (tradeshows, sales promotions, advertisements, etc.) that are intended to drive sales.
Calculating ROI is pretty straightforward. You simply divide the gross sales dollars resulting from the effort, in this case a tradeshow, by the cost spent to execute it. For example, if your company generated $600,000 in gross sales as a result of sales leads generated at a trade show event and it cost $150,000 to attend.
ROI: $600,000 ÷ $150,000 = 4
ROI is expressed as a ratio so it would be 1:4, which means for every dollar invested, your company got back four dollars. The tricky part is that it's very difficult to determine exactly which sales leads from tradeshows resulted in actual sales. So in this case, you're estimating ROI, not calculating an actual ROI.
In order to estimate ROI from tradeshows, companies use a variety of methods. Some companies have determined through past experience the average number of qualified leads it takes to get a specific number of opportunities to pitch to potential buyers, and how many of these will ultimately result in a sale.
The number of presentations that close in a sale are known as the "close ratio." Over time, a company will be able to compute an average close ratio. Once a company has determined a close ratio, it can use leads generated at a show to estimate potential ROI from that event.
Another way to estimate ROI is to perform a sales conversion study. This is a controlled interview technique that is conducted via email or phone within a few weeks of an event. The intent is to uncover buying intentions and purchasing time from a pool of qualified leads collected at an event.
ROI: Gross dollar buying intentions ÷ cost of the event and the cost of the survey = Potential ROI
Don't overlook the soft benefits
While you are calculating the dollars and cents, don't forget to consider the benefits of exhibiting that can't be expressed in numerical terms, like:
Strengthening relationships with current clients.
Increasing brand awareness.
Consumer education efforts.
New product introductions.
Investor relations and improving perception of your company in the financial community.
New market introductions.
Public relations including editorial coverage.
Competitive intelligence.
Customer insight and research.
Though measuring exact ROI is difficult, these techniques can help you estimate your possible return using information that is more easily accessed from your internal sales groups. Using a projected ROI is a great way to strengthen reported results from tradeshows as well as to increase your credibility with upper management.