Thinking About Changing Exhibit Companies?
Feel like your current tradeshow exhibit service company is holding you hostage? Are you getting the level of service you deserve at a reasonable cost? Is it time to look into a new provider? The most common way to start this process is to do some research, contact a few companies, and request some proposals. The problem, however, is that when the proposals come in, none of them end up looking alike. How are you to compare?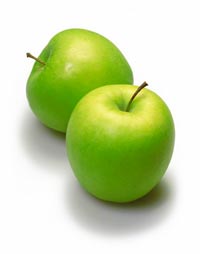 When looking for a new tradeshow booth or services provider it is important to seek out "apples-to-apples" pricing: competitive quotations that are all including the same types of services.
Request an Apples-to-Apples Quotation
There are many different ways a tradeshow exhibit services company can write a quote, which can make comparing them difficult. Also, depending on the company you are dealing with, there can also be many different ways to hide costs that come after everything is said and done. It is important to make sure that all of the quotes you are comparing include everything you need. Otherwise, you may choose what looked to be the most inexpensive quote, but when your tradeshow ends, you can find yourself looking at an invoice with thousands of dollars you were not expecting to have to pay.
The best way to make sure that you are getting an apples-to-apples quotation is by sending companies a format for their proposals. All you have to do is take a current tradeshow exhibit services invoice and copy the descriptions of each line item and ask prospective vendors to fill in their prices for the same items. This way they know exactly what services to price and the final product will be quotations that you can easily compare. You can also learn a great deal about each bidder by seeing how willing they are to participate and how well they follow your directions.
Once you have the numbers, make sure to review each proposal for disclaimers and fine print. Once you've narrowed the field, interview each company that is being seriously considered and check their references.
These kinds of apples-to-apples quotations will save you time, and quite possibly a great deal of money.