Attitude is Everything at a Tradeshow
A Positive Attitude Makes a Difference to the Exhibitors
A few weeks ago, I had an opportunity to supervise set up of an exhibit for one of my clients at the National Space Symposium in Colorado Springs. Now this is not a large show, and the exhibits aren't massive, but the show was pretty cool.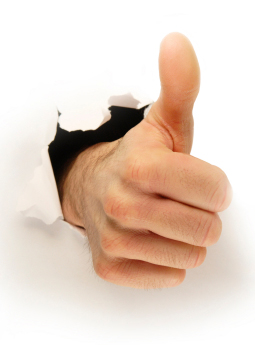 The products that were being shown were very interesting in their own right, and the fact that the show was held at the Broadmoor Hotel (a world famous 5-star facility) also contributed to the experience. I don't think the Broadmoor hosts very many trade shows, but in any case, this one has got to be the largest one they do host. The attendees are predominately military or government employees. The exhibit space is spread across two halls, but naturally, all of the exhibitors all want to crowd into the main exhibit hall.
While the hotel and the view of Pike's Peak is beautiful, in my opinion the most impressive thing about this show was the attitudes of the people working on the showfloor. As set up began, we were all crushed into the main hall. Moving a crate to get to the lid meant moving several crates. The general services contractor (Freeman) struggled to get crates delivered and empties removed. Even in the face of all these difficulties, there was very little stress. I had a problem with the rental carpet that caused a minor delay, which was corrected immediately. The spirit of cooperation and productivity was amazing. Everyone worked hard, was courteous and friendly, and offered to help without being asked no matter which company they were working for.
No one was walking the aisles telling us what we were and weren't allowed to do. The entire workforce seemed to be thankful for the opportunity to have the work and helped out whenever possible.
I am not sure why attitudes seemed so upbeat, but I can tell you that it makes a big difference to the exhibitors. As cities like Chicago try to find ways to retain trade shows, perhaps they should consider what they can do to change the attitudes of all workers on the show floor.