Warning
: file_get_contents(http://www.linkedin.com/countserv/count/share?url=http://alexisexhibits.com/trade-show-secrets-to-success&format=json): failed to open stream: HTTP request failed! HTTP/1.1 404 Not Found in
/homepages/1/d100598707/htdocs/clickandbuilds/AlexisExhibits/wp-content/plugins/tk-social-share/tk-social-counter.php
on line
145
For small businesses, trade shows can be a great opportunity to reach out to a targeted audience and deliver your marketing message. The goal, of course, is to ultimately convert potential sales leads into satisfied, happy customers.
Despite brutal economic conditions, trade shows still offer a significant payoff for small businesses. Even in today's business world of websites, social media, emails and voicemails, trade shows still offer one of the best opportunities for companies to build relationships with face-to-face contact.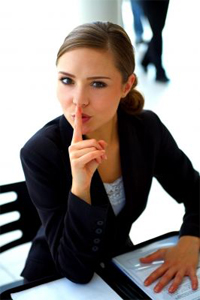 Let's take a look at some trade show secrets (shhh, don't tell anyone) that could help your company succeed in the trade show world, regardless of your budget.
Pick a show in a vertical, niche market. Instead of exhibiting at a trade show at which all your competitors will be, fighting to gain the attention of the same audience, pick an offbeat, smaller show. Every business has smaller, vertical markets in which they would like to gain a foothold. The advantage is these shows typically will cost less, and you can focus on delivering your message to a new audience, not on besting your competitors' efforts.
Don't listen to the hype. Instead of relying on the word of salespeople desperate to sell you a booth, talk to other exhibitors to find out what type of experience they've had not only working with the exhibit management but also the results they have experienced from exhibiting.
Attend the event first. If you're considering exhibiting at a really large (read: expensive) trade show, attend it first. Walk the floor and ask both the attendees and the exhibitors about their experience at the show. Find out whether they felt attending or exhibiting was worth their time and money.
Skip new trade shows. Don't invest in unproven commodities, especially in these tough economic times when even the larger shows can struggled for survival. Save your trade show budget for shows with a proven track record of success that you know can deliver the ROI you need to justify the expense.
Speak up. If you're a small business with limited resources, exhibiting at trade shows might be beyond your economic means. That doesn't mean you can't add trade shows to your marketing mix. Contact the show management and inquire as to any possible opportunities to be a speaker or panel expert.
Get them while they're hot. After the show is over, don't let months go by before contacting sales prospects. Follow up with those attendees who took the time to stop by and hear your company's pitch within two weeks of the show.