Trade shows are by nature quite chaotic. Attendees bustling from booth to booth while exhibitors fight to garner their attention and interest in their companies' products or services. Studies have shown that a tradeshow display typically has about three seconds to catch the attention and communicate to a potential customer passing by a booth. To makes things even harder, your booth is competing with possibly hundreds of other displays for attendees' attention.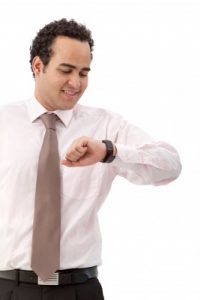 So, exhibitors have a matter of seconds to grab attendees' and potential prospects' attention and make an immediate impression. Eye-popping, colorful graphics in tradeshow booths are an excellent way to do just that. Graphics in tradeshow booths can include booth signs, displays, banner stands, and even table cloths. So what makes one booth an attention-grabber and another one that's easily passed by?
Here are some things to think about when you set about creating the graphics that will hopefully deliver a powerful visual punch and grab the attention of potential prospects.
Pick a good color. The right color can help you both convey a message and stand out amidst the sea of competing booths. Warmer colors, such as red, orange and yellow attract more attention than cooler colors, such as blue, green and white.
Keep images simple. Simple, bold and clear images are the most effective in conveying your marketing message to attendees. The more ornate and involved the graphics, the more you risk confusing, overwhelming and distracting booth visitors. If possible, choose just one simple image.
Headlines are key. So put a lot of thought into writing them! Choose your words very carefully and keep it simple, clear and short. This might be the only shot at grabbing the attention of attendees who are giving your booth at most a passing glance. A crafty, compelling headline may be what brings them in to hear more about your company. Also the shorter the headline, the bigger it can be, increasing visibility.
Keep it light. Lighting is very important to helping draw the attention of attendees and in creating a welcoming atmosphere. Be creative with lighting; choose to spotlight a new product or use warmer lighting to create an inviting environment.
Choose a message that packs a punch. This is a tough one. You already know you have to keep it short and sweet with simple imagery. The things that you must communicate are: who you are, what your business does, and what separates you from your competition.