There is Still a Place for Trade Shows in Your Marketing Mix
Talk to anyone who sends more than 2 texts a day and they will tell you that the only way to market products and services is to use Twitter, Facebook, Linkedin or search engine optimization. They consider face-to-face marketing to be an antiquated form of communication and that the days of tradeshows are numbered.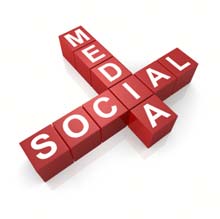 Those of us who make our living producing trade shows get the opportunity to see things in a different light. Walk the aisles at the consumer electronics show and watch buyers from all over the world making deals with major manufacturers. Go to the HIMSS show and see hospital administrators finalizing plans for purchase of their new IT infrastructure. Attend the American College of Cardiology meeting and listen to heart specialists discussing the advantages of various new instruments with the inventor. This type of important business communication can only be done face-to-face and the most cost- and time-effective way to do this is at a tradeshow.
Social Media Should be an Important Part of Your Tradeshow Promotion
The fact is, social media can and should be an important part of tradeshow promotion and communication. The ability to reach out to potential customers before, during, and after a show using this technology can greatly increase tradeshow ROI. Just like any other marketing project, exhibitors should enlist the assistance of a person or group that has experience with the most popular networks, explain their goals and put together a plan for your tradeshow.
Keep an open mind. Don't expect overnight success. Continue to review and improve your approach to both media and the results will come. Let's talk.