The number-one priority of nearly every tradeshow exhibitor is to leave that event with a high number of qualified leads that with proper follow-up can be converted into future customers. Leads replenish the sales pipeline, bring in new customers, and generate sales revenue. Efforts to do this must start by developing a strategy for gathering and qualifying leads in the early planning stages for an event.
Assess an attendee's interest in addition to obtaining relevant information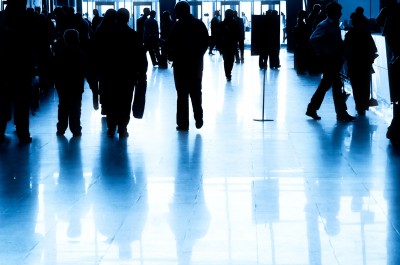 Representatives of your company who will be working in your booth need to know in advance what information they need to gather from each attendee to determine whether that person has the potential to buy your product or service. In order to determine that, the booth personnel need to assess an attendee's interest in addition to obtaining other relevant information on their specific needs, budget requirements, and timing for a potential purchase.
Select an automated tracking system
Automated tracking systems can also facilitate the process of capturing prospects' contact information, though they might lack the personal contact that conveys that your company is truly interested in their needs and how it might be able to help them meet those needs. Automated tracking systems can be rented and work by electronically capturing data by having booth visitors swipe their badges as they enter the booth.
These systems vary, so do your research. Be sure the system's output provides all the data you require for post-show marketing initiatives. Educate yourself on which equipment and software will best achieve your objectives. If automated systems can't provide all the information you need, you might be better off opting for manual means of tracking tradeshow leads.
Know as much as possible about each sales prospect
More is better when it comes to information about potential leads. By knowing as much as possible about a sales prospect, you can devise a more effective follow-up strategy that more closely aligned with the specific needs of each person. In addition, detailed information enables you to evaluate the potential of each lead so you can prioritize your efforts. With detailed lead information, you can fine-tune your post-show marketing efforts and focus on the prospects you can most likely to convert to future customers.
Follow-up after the show is also critically important. Be sure and have booth personnel make note of how each prospect would prefer to be contacted by a company representative. After the show, contact prospects by phone, mail, or email. Be sure and follow up—either by a personal call or written contact—within a week of the show. After the show, track leads to determine each show's effectiveness and expand efforts in shows with the best return on investment (ROI).