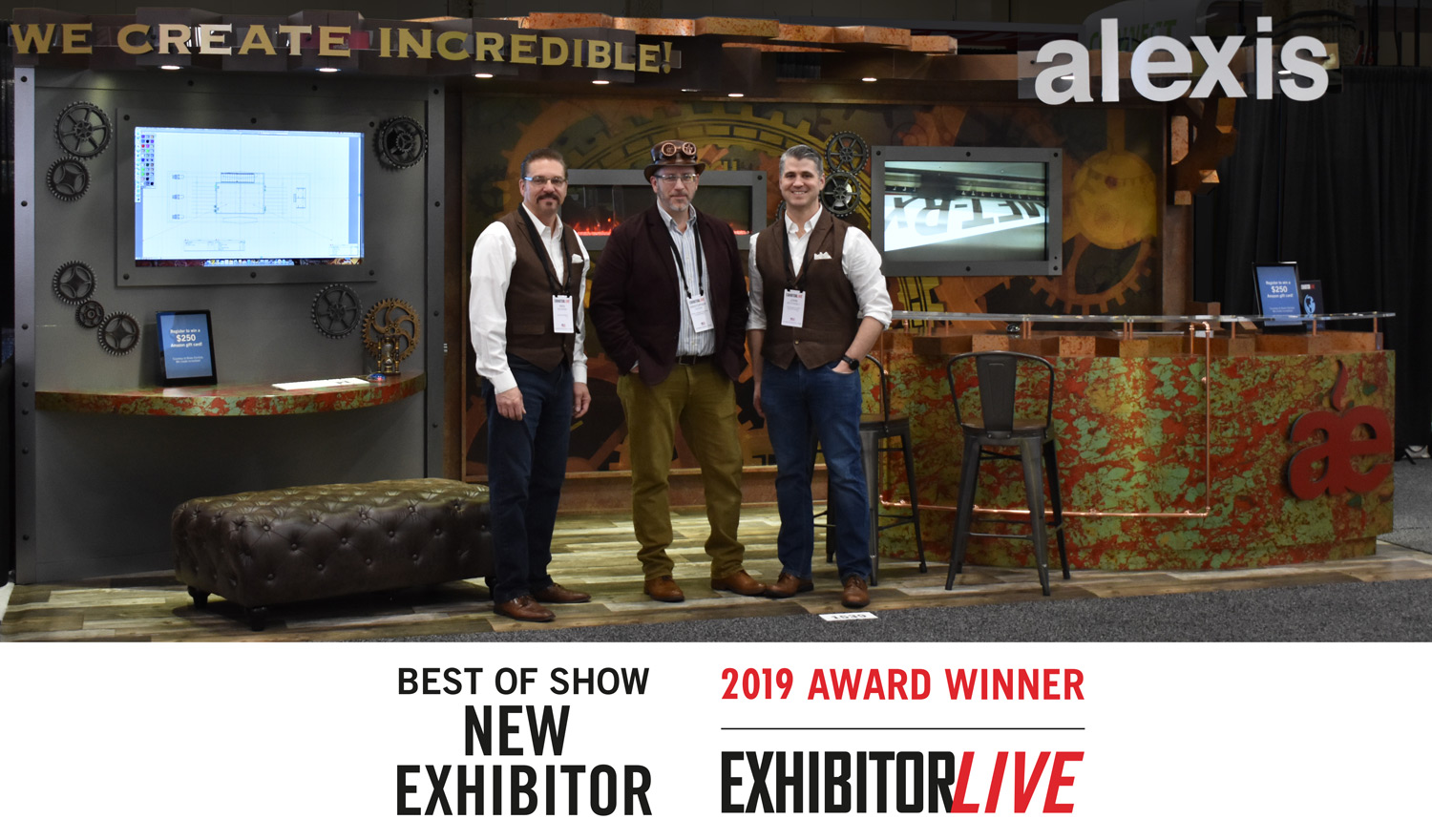 ALEXIS EXHIBITS…
designs, produces, and manages trade show exhibits for a select group of clients on every scale. We combine strategic thought, creativity, experience, and passion to deliver what we believe to be the world's greatest trade show exhibits. Intriguing? Give us a call.
---
In the words of our customers…
"Once again I wanted to thank you and the Alexis staff for doing such a wonderful job on our booth. It was a top 5 booth at the show we just attended, and everyone couldn't believe it was our first trade show booth. We stood out – in a good way!
The level of detail was amazing, from the instructions, to the kit/tub with the Windex, towels, extra extension cords, extra light bulbs was perfect. Fantastic job on making it easy on us – this coupled with the incredible craftsmanship of the booth makes me want to recommend Alexis to anyone looking for a first class trade show booth."
Brion T. Cimino
President & CMO
Primizie Snacks, INC
"We've never been able to use the same exhibit house two years in a row after being screwed. This was just the opposite and I look forward to seeing what you can whip up for next year. We could use the same booth, but perhaps reconfigure it a bit. You guys rock, really and you're very talented. Thanks again!"
Brian Armentrout
GroSolar, Inc